Studio Location
5758 Big Tree Road
Orchard Park NY, 14127
Limited hours. Call for more info 716-646-8308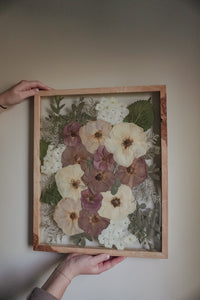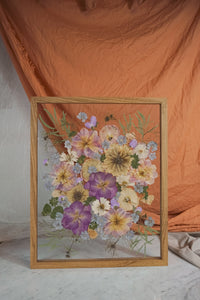 Why Pressed Flowers?
Flowers make any space or any event temporarily more beautiful. At Francis Foliage we believe that the beauty of flowers should live on forever.
Every floral arrangement that we receive is hand pressed using our handmade flower press. It is a delicate and intricate process that can take multiple days to complete. Once the flowers are in the press, it takes anywhere from 2-4 months for the flowers to be completely dry. This process is a form of art to us and we love every minute of it!
If you want to remember how beautiful your garden was this year, press some flowers. If you want to admire your wedding bouquet for decades, press some flowers. Were the centerpieces at your baby shower gorgeous? Press them. Did you have your grandmas favorite flowers at her funeral? Those need to be pressed.
There are so many different occasions that need to be remembered with pressed flowers. We are here for you to make sure your floral arrangements remain beautiful forever. Click on the "Custom Floral Preservation" tab above.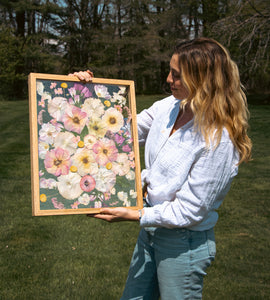 Sustainability
Did you know we are an environmentally friendly business? All our frames are sourced locally, and bonus, they're handmade! We also send off all of our floral waste to a local worm farm. It gets fed to worms and turned into super soil. We create a very small amount of waste and try to use paper packaging, dissolvable packing peanuts, and paper tape whenever we can. We only have one planet after all!
Blog
1. Make sure you get your flowers into clean water as soon as possible. Wedding clients, we know your flowers are the most important but this also means they're out...